The New Havana Port Passenger Terminal

The two-story metallic structure known as the Emboque de Luz welcomes passengers for their trip to the other side of Havana Bay. The new building was built upon an old structure which dates back to the 18th century and became a Fire Station in 1942… (16 photos)
The Cuban Series "Street Stories" Circulates Underground
The pirated version of "Historias Callejeras" (Street stories), episodes 6 and 7 are now readily available for Cubans eager to see any material which offers an alternative to the boring official TV broadcasts. The show portrays a grim and violent reality on the Havana streets, the flip side of the Moon called Cuba.
Silence as a Virtue in Cuba
There's a knock at the door and I open it. My neighbor shows me a copy of Granma newspaper and there's a flask of rum in his other hand. He walks in happily as if he were plotting something and asks me if I can switch on the fan.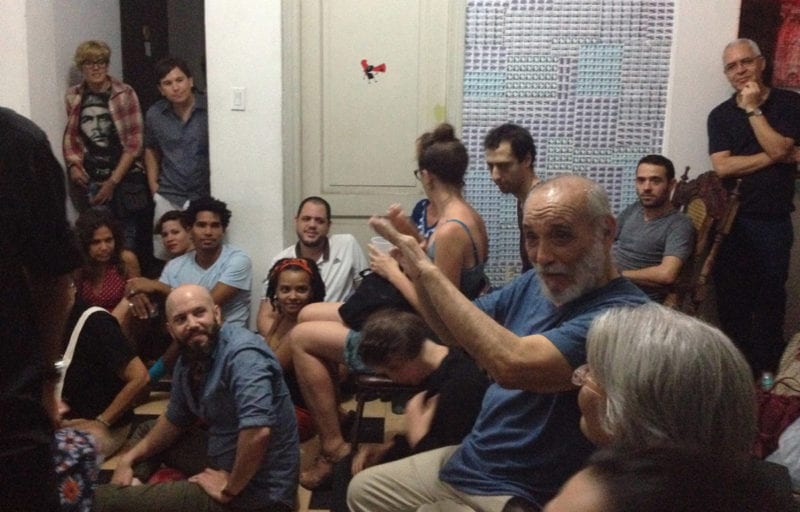 Cuban Filmmakers and Counter-revolutionaries
As a result of the decisions recently made by Cuban cultural institutions, along with the Cuban government, to censor the films Santa y Andres by Carlos Lechuga and the documentary Nadie by Miguel Coyula, a worrying phenomenon has come about.
Undocumented Nicaraguans in the USA: Fear and Paranoia
Jazel is an undocumented Nicaraguan who has no home, or work, or money. For almost four months she's been surviving however she can, wandering the streets of New York, in search of some way to subsist. She escaped a toxic relationship with a man who attacked her physically and psychologically.